AAW Ticket Giveaway at Meet the Woodturner
Meet the Woodturner and Pat Carroll Woodturning would like to extend a massive thanks to the
AAW
who generously
donated 8 tickets
for their symposium to be included in the Meet the Woodturner draws!
The tickets will be included in our weekly raffle amongst those who have donated and we will raffle away two per meeting in the lead up to the symposium along with our other prizes.
Thank you AAW!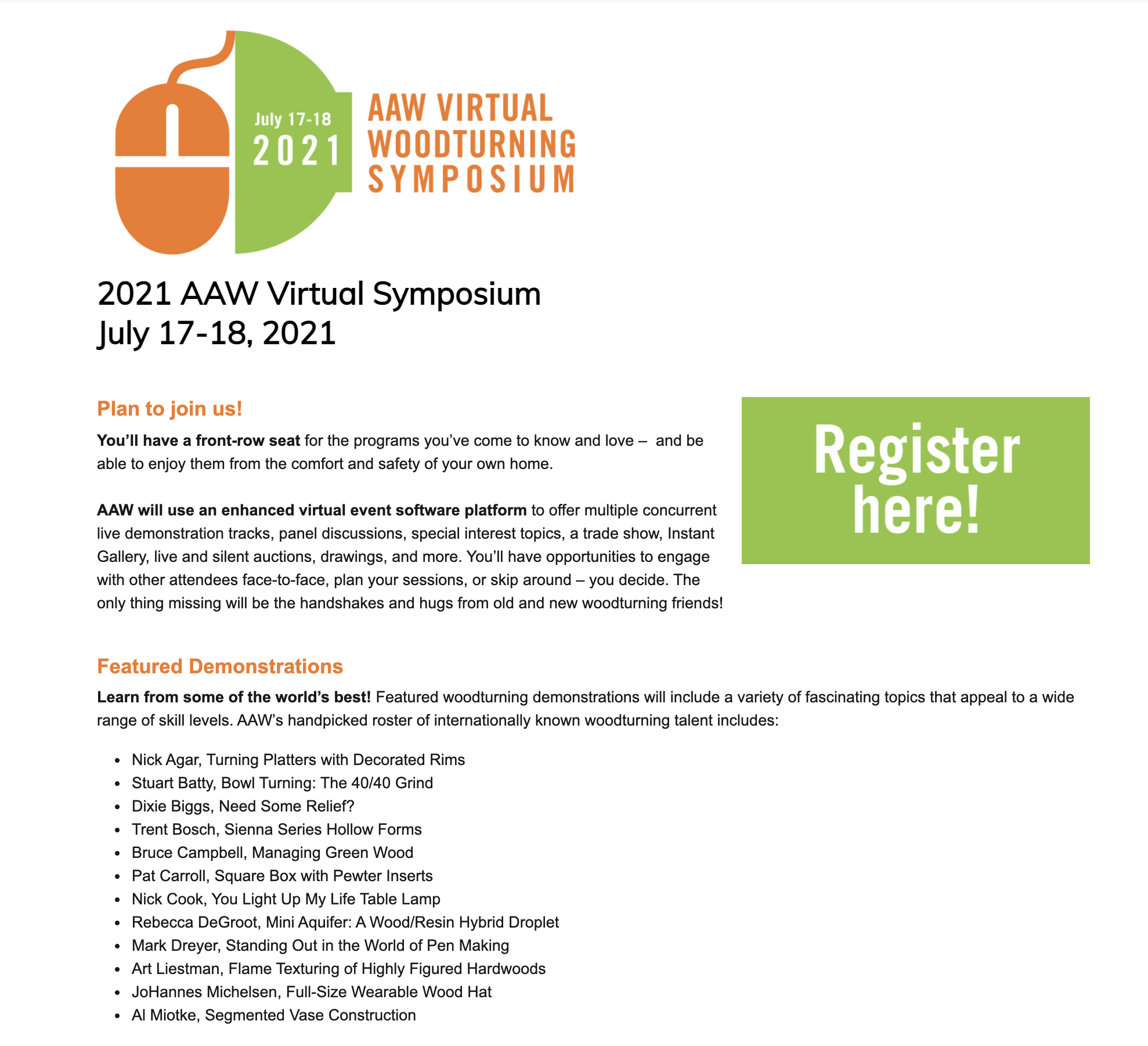 Register for the AAW Virtual Symposium here.
---
Pat Carroll Woodturning
Pat Carroll Woodturning will be in attendance at the symposium, demonstrating the square box with pewter inserts.
We hope to see you there!