Pat Carroll Woodturning & Meet the Woodturner
3rd June 2021
Hello everyone,
We hope you are all safe and well. Ireland has been having wonderful sunshine for the last few days which is a really nice treat. When it is not raining between the showers it is always a bonus. With the world starting to open up and a great majority of the population opting to accept the vaccine, we are hopeful we can all return to some degree of normality in the very near future. Above all we hope everyone is safe and looking out for each other. It is great to see a lot of my demonstrating and teaching friends back doing what they love. Many have been through a difficult time and we encourage you to try support our peers in some little way.
What have we been up to I hear you ask. Well, Meet the Woodturner has been very busy as always. We have had more great guests and a lot more lined up for your enjoyment! Chloe's unique idea of bringing pets to the show has created great fun and some people seem to be more eager to show their wonderful pets than their wood turned items. We have had chipmunks, deer and humming birds recently. Can you top this? If so we would love to see what you have. Just remember that snakes will not win favour with me. Thank you for respecting my wishes on this one. But maybe Chloe might let one slip in just to watch me cringe. The show and tell section at the start of the meeting has shown some awesome work from our friends all over the world. If you want to share your work with us, simply type "ME", into the chat box and have two pieces ready to show. Chloe will spotlight you and line up the next person to share their work, so it will run really smooth. Please keep your description brief and relative to the displayed pieces so all attendees get a chance to share their work prior to the meeting which starts promptly at seven pm.
We often get asked, how do we choose our guests. It is actually not too hard because there are so many amazing artists out there. All have been so helpful and giving of their time to the meetings. Not only do our guests give their time on the Sunday of the meeting, they also give their time for a pre-meet, which can sometimes be a lengthy meeting too. Most of our guests also agree to allowing us to use the recording for our archive to help fund these meetings. There is a list of the meetings on the website with options to view a single interview or to subscribe for a month to see them all. As we have been managing to keep the meetings running mainly on the donations from some of the Meet the Woodturner family, the free tickets from prominent woodturners to their IRDs has helped create some interest too. The AAW tickets to the virtual symposium was another nice addition and we are very grateful to the organisation for their support and interest in our meetings which have helped some of their groups create meetings based on our format.
Carl, our website developer has been busy modifying our website and Chloe has also been uploading more items to our ever growing portfolio of tools and gallery items. Feel free to have a browse and we welcome your feedback. We have our inquiry form if you have any questions about a piece or product. And of course the mugs are still there! The IRD family is growing to a very regular gathering of our friends who are continuing to support us. If you have not attended one of our IRDs check out the website and if you want to check out a previous live recording, we have a great selection on many topics. We also welcome suggestions for topics for our IRDs, as this is an opportunity to have your questions and problems discussed. With Lady H on the technical support, we haven't been stumped yet. Feel free to test Lady H, if you dare!
The invites for me to do static demonstrations are starting to come in again and I do look forward to meeting a lot of you in the future at woodturning events and shows on both sides of the pond. If you or your club has any queries about possible demonstrations or tuition, please do not hesitate to get in touch.
Regards,
Pat and the Ladies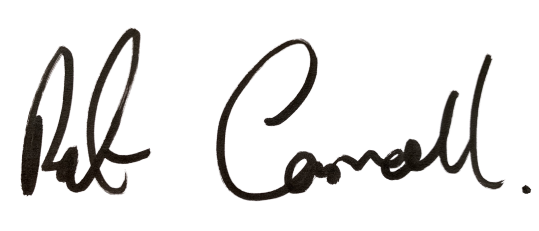 This email address is being protected from spambots. You need JavaScript enabled to view it.
www.patcarrollwoodturning.com