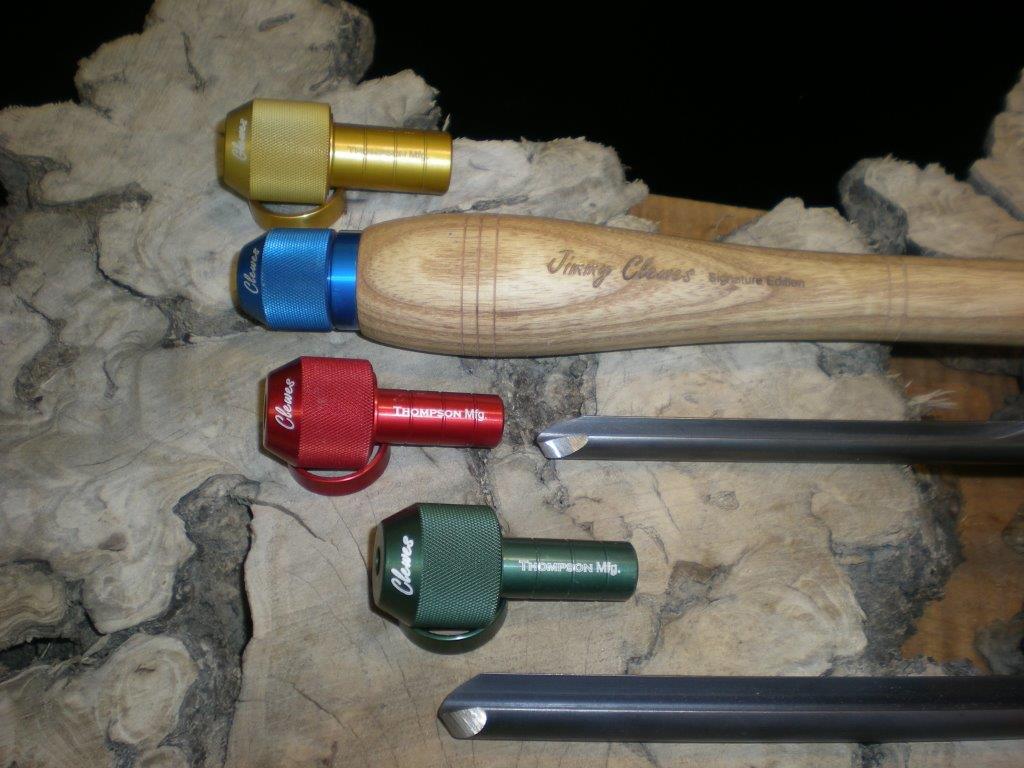 Jimmy Clewes Quick Release Unit
An extremely quick, convenient and effective way of changing Woodturning Tool blades. Two sizes available, click the image for more information.
A quick twist of the wrist and the tool can be removed and replaced in seconds, no fiddly grub screws or "bits" which can be lost in the shavings.
The other advantage of these units is that you are able to make the handles yourself out of most any wood, to your preferred shape and size and length. Then just replace blades in the future!.
These units are designed by Jimmy and made by Doug Thompson, all of Doug's tools with a round shank will fit in the "QR" units which are made from High Grade Aluminium and are anodized in different colours for instant recognition of sizes.